While other states are becoming competitive, Gujarat, say experts is not paying enough attention to maintaining its own position in terms of business reforms.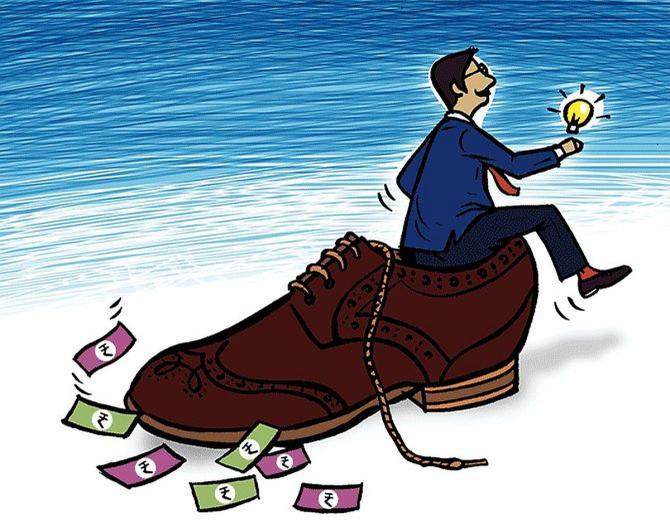 Gujarat, Haryana and Karnataka — three states that are considered pro-business — saw a steep fall in their rankings in a union government survey for 2019, on the ease of doing business environment in Indian domains.
While Gujarat topped the chart in the 2015 survey, its ranking declined two places to third the following year.
It again fell to fifth in 2017 and further to tenth in the 2019 survey, which was released on Saturday by the Department for Promotion of Industry and Internal Trade (DPIIT).
Haryana improved its ranking from 14th in 2015 to sixth in 2016 and third the next year, but slid to 16th in 2019.
Karnataka saw its ranking taking a knock of four places to 13th in 2016 from ninth the previous year.
However, it bettered its ranking to eighth in 2017, but tumbled to 17th position in 2019.
36 states and union territories are ranked in this survey.
Officials and experts attributed the fall in the position of these three states to lack of response from industry to the survey as well as political instability in Karnataka.
According to industry experts in Gujarat, several factors have led to the state's consistent fall in business reforms rankings including rising competitiveness of other states.
"First, other states are becoming very competitive. There are now states in the top five which were not there in the first few editions of the ranking.
"Secondly, Gujarat is not paying enough attention to maintaining its own position in terms of business reforms.
"It is hard to imagine that at 10th position Gujarat is not only no longer in the top one-third states in the country but also ranks behind states like West Bengal," says Sunil Parekh, strategic industrial advisor to several large corporate.
Quoting a CMIE report, Parekh also states that Gujarat has also been falling in terms of attracting investments with the CMIE list pegging the state at number four behind Andhra Pradesh, Haryana and Tamil Nadu in 2019-20.
"While the BRAP rankings look at ease of doing business, industries look at cost of operations while deciding investments.
"In 2019 Gujarat did receive a lot of investments but even there it is falling.
"Hence, Gujarat will have to look at all the aspects that affect both ease and cost of doing business," Parekh adds.
Commenting on Gujarat's rankings, the state government's additional chief secretary Manoj Kumar Das told Business Standard, "DPIIT and Niti Aayog Govt of India has been ranking states on various parameters.
"For economic and industrial activities there are four indicators including ease of doing business (EODB), logistics index, export preparedness index, and startup index.
"Gujarat has secured first position in all second, third and fourth indices."
According to Das, there were 187 reform parameters across 18 departments.
"Our state government compiled all the reforms and submitted them to GoI.
"The World Bank team along with the Union government team found all of these reforms proper and acknowledged them.
"It is available on their website. But when they called the users from the database, it seems most users did not respond," Das said, adding those who responded mostly showed great satisfaction.
However, he said the respondents were in the minority.
"Marks are awarded for only positive responses. No response means no marks as if it is a negative response.
"This has probably affected Gujarat and we have not got the ranking we deserve otherwise," Das said while adding that 51 per cent of industrial entrepreneurs memorandum (IEMs) in the country were filed in Gujarat and with 240 per cent increase in FDI compared to four percent increase in rest of India.
Haryana BJP chief spokesperson Rajeev Jaitley said these rankings consider two dimensions: implementation of reforms and the feedback from users.
"First thing to note is that according to the information released by the union government till now our score on implementation of Reforms is 100 per cent.
"This is an improvement from 99.73% score on implementation of reforms in 2017 when Haryana ranked 3rd in the country," he said.
The score on the basis of the feedback has yet not been released by DPIIT.
In 2017 on this count, the state's score was 82.89 per cent.
"Whether we have improved on this count also or not would be known only when this data is released," Jaitley said.
However, he said a drop in the rank certainly indicates that some states have improved their feedback scores more than Haryana's.
"Let us wait for the release of numbers to assess whether the relative drop also indicates an absolute drop on the feedback score or not," he added.
He assured that either way all departments will ensure that no laxity occurs in implementation of reforms and good user experience in the ongoing reform drive of the state government so as to improve not only these rankings but also the Ease of Living Index ranking.
Karnataka's steep fall in the ease of doing business ranking for 2019 is seen as a major breach of trust by the business on the reforms initiated by the state though most of this is attributed to the political instability that the state witnessed last year.
The incumbent, BS Yedyurappa-led BJP government came back to power in July last year after a lot of political high drama that saw the eventual fall of HD Kumaraswamy led JDS-Congress coalition government in the state.
State experts say that even though BJP came to power in July with the promise of giving a stable government, a lot of its focus went towards ensuring that the opposition party who supported it during the no confidence motion against the coalition government are adequately rewarded despite the judicial hurdle.
However, in the last six years, the state government is seen to have undertaken a lot of reforms and new initiatives including the much needed Land Reforms Act and Karnataka Industrial (Facilitation) Act.
"Most of the reforms that we have implemented have been undertaken after March 2020 whereas this survey took place between April 2019 and April 2020.
"A lot of the reforms we have initiated will be reflected in the survey for the ongoing financial and we are quite optimistic to improve the state's ranking to the top-5 for FY'20 period," Jagadish Shettar, Industries Minister of Karnataka told Business Standard.
He said, last year April onwards there was a lot of political instability in the state as many MLAs and ministers of the then ruling coalition government resigned, bringing the normal activities of the government to a near standstill. After NJP formed the government in July onwards, there were several natural disasters that the state had to battle with.
"From April 2020 onwards, even during the lockdown period, we have got the approval for Rs 31,000 crore investment and implemented so many reforms which will be reflected in the next year's survey," added Shettar.
According to RS Deshpande, a former director of Institute of Social Economic Change (ISEC), the state would certainly improve its ranking and attract more investments resulting in employment generation given that a stable government is in place and the state is also taking a number of initiatives to this effect.
"I think, the state has taken some of the works which are highly employment oriented while in the policy front they have eased some of the earlier restrictions that were considered as bottlenecks in terms of attracting new investments," Deshpande said.
Source: Read Full Article