Three senior executives have resigned from Byju's at a time when the most valuable edtech company has been trying to address challenges such as due diligence issues, legal battles with lenders, challenges in raising fresh capital, and a markdown in its valuation by investors.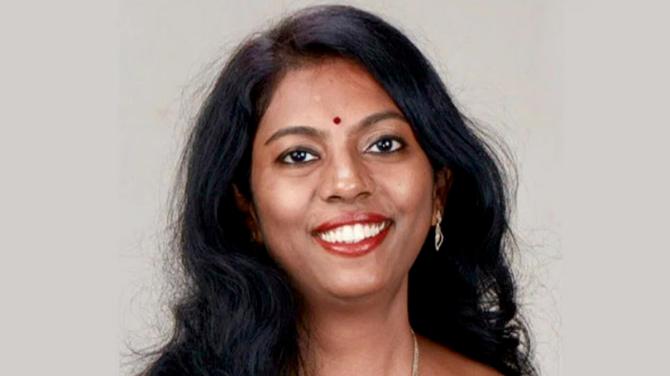 Prathyusha Agarwal, the chief business officer of Byju's, has quit, according to sources.
They said Himanshu Bajaj, business head of Byju's tuition centres, and Mukut Deepak, business head for Class 4 to 10, have also moved on.
A Byju's spokesperson said that as Byju's continues to chart its path to profitability and sustainable growth, the firm has undertaken a restructuring of businesses and verticals, including the consolidation of four verticals into two key verticals – K-10 and Exam Prep.
"At present, two very seasoned and senior leaders lead both verticals – Ramesh Karra leads the K-10 vertical, while Jitesh Shah leads the exam prep business," said the spokesperson.
"And as a part of this reorganisation of businesses, Mukut Deepak, Prathyusha Agarwal, and Himanshu Bajaj will be moving on."
Last year in March, Byju's appointed Prathyusha Agarwal as chief business officer to lead the Early Learn Business vertical.
In this role, Agarwal's focus was on charting the Early Learn portfolio strategy, defining, designing, and delivering the holistic learning consumer offering and driving top-line growth for the Early Learn Business.
The Early Learn vertical aimed to offer personalised and interactive learning programmes across digital, physical and live classes for kids aged between 4 8 years.
Agarwal is an alumna of Indian Institute of Management, Ahmedabad and Indian Institute of Technology, Madras.
Before joining Byju's, she was the chief consumer and data officer at ZEE, where she led the business transformation initiatives and the brand growth mandate across TV and OTT verticals.
In her 21-year career, she has launched Tata's e-commerce venture TataCLiQ as the head of marketing, worked with HDFC Life as the vice president of marketing and analytics, and led brand strategy for the Star TV network.
Agarwal was also the founder director of 'All OK Tech Support', worked with Market Gate Consulting, and honed marketing skills at HUL in various sales and marketing roles.
In December 2021, Byju's appointed Himanshu Bajaj as head of business to lead its Byju's Learning Centre.
In his role, Bajaj was responsible for the development and expansion of Byju's Learning Centre, along with providing strategic business growth and thought leadership direction for the brand and the business.
Before joining Byju's, Bajaj worked with consulting firm Kearney and led its Consumer and Retail practice across Asia Pacific.
He had also worked with FedEx in Singapore and Hong Kong and TSMG in Mumbai.
He is an alumnus of Delhi College of Engineering and IIM Ahmedabad.
In October 2021, Byju's announced the appointment of Mukut Deepak as head of business to lead its class 4 to 10 school segment.
In his role, Deepak was responsible for expanding and leading the flagship business for the class 4 to 10 segment.
Working in conjunction with the product, marketing, and sales teams, Deepak's role included forecasting, building and proposing strategies for the growth of his vertical, and establishing systems and operations to optimise the company's goals.
Before joining Byju's, Deepak was the chief business development officer at Tata Sky Limited and a director for Tata Sky's digital venture.
Cherian Thomas, Byju's senior vice president for international business, also quit recently and joined Impending Inc. as CEO.
Thomas' prior experience includes a pivotal role in establishing Byju's US operations, a leading edtech firm.
He was also at the helm of Byju's owned educational gaming firm, Osmo, as its CEO, achieving revenue in excess of $100 million in FY21.
As Byju's first international hire in 2017, he was instrumental in constructing the international organisation from scratch and spearheading acquisitions such as Osmo.
Byju's recently handed the pink slip to 100 employees in a fresh round of layoffs, post a performance review.
However, according to a media report, the edtech company has sacked about 400 people.
Earlier this year, Byju's handed the pink slip to 900-1,000 employees in a fresh round of layoffs, according to media reports.
However, sources in the company said the move was part of the "optimisation" strategy that the edtech giant had announced last year.
This included sacking 2,500 workers.
Besides other issues, on 22 July, Byju's auditor Deloitte Haskins & Sells resigned from its role as the company was delaying filing financial results.
Following the auditor's resignation, the firm's top-three investors – Prosus, Peak XV Partners, and Chan Zuckerberg Initiative representatives – also resigned.
After these resignations, Byju's chief executive officer Byju Raveendran addressed shareholders and employees on the issue.
US-based asset management firm Baron Capital Group recently nearly halved the fair value of India's most-valued start-up Byju's in its books.
This happened following the resignations of its auditor and three key investor board members, according to the investor's June quarter report.
In its April-June quarterly report, Baron Capital cut the valuation of Byju's to $11.7 billion as of 30 June.
This is down 44.6 per cent from $21.2 billion as of 31 March.
Byju's was last valued at $22 billion when it raised $250 million from Qatar Investment Authority in October last year.
US asset manager BlackRock recently reduced the valuation of its share in Byju's this time to about $8.4 billion, according to its filing with the Securities and Exchange Commission for the March quarter.
Byju's latest valuation, as estimated by BlackRock, was around 62 per cent down from the peak of about $22 billion in April 2022.
Before this, BlackRock had reduced the start-up's valuation to $11.5 billion (as of 31 December 2022).
Source: Read Full Article