Proxy advisory firm IiAS has recommended that institutional investors should vote against the appointment of Anant Ambani on Reliance Industries Ltd's (RIL's) board, citing his age as the reason.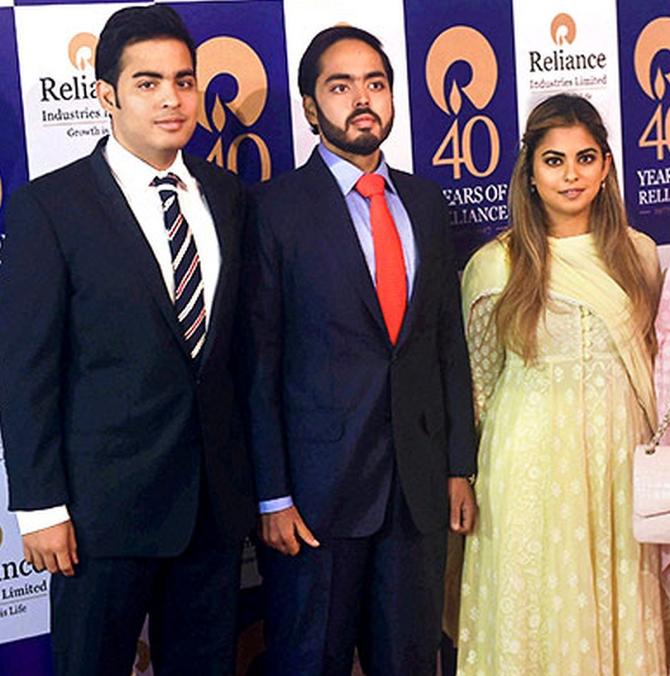 The firm has, however, given its green light to the appointment of Anant's elder siblings — Akash and Isha.
In its recommendation note, IiAS said, "At 28 years of age, his appointment as a non-executive, non-independent director does not align with our voting guidelines."
Ambani's two elder children — Akash and Isha — are 31 years of age.
According to IiAS voting guidelines, it will recommend voting for the appointment of any director (among other criteria) unless the director lacks adequate experience.
That is, less than 10 years of relevant work experience or is less than 30 years of age. (IiAS will make exceptions to this rule when the director is a first-generation promoter or founder).
IiAS also said RIL has clarified that the appointments may be effective before December 31.
In September, RIL informed the stock exchanges of a postal ballot notice seeking approval of members of the company, by way of remote e-voting for the appointments of Isha, Akash and Anant as non-executive directors of the company.
The e-voting process ends on October 26. This is an ordinary resolution.
Not all proxy advisory firms are against Anant's appointment on the board.
Ingovern, for instance, has recommended that investors vote in favour of all the three appointments.
"The (RIL) board has taken conscious steps to ensure that there is a progressive and measured succession plan," said Shriram Subramanian, founder and managing director of Ingovern.
In August, the company's board recommended the three appointments, seen by many as the start of succession.
At the company's annual general meeting in August, Mukesh Ambani, chairman and managing director (CMD) of RIL hinted at mentoring Isha, Akash and Anant for the top role in the company for the next five years.
"They can provide collective leadership and dependably take Reliance to greater heights of growth and value in the decades ahead," Mukesh Ambani said.
Source: Read Full Article