India will soon meet Iraq and the United Arab Emirates (UAE) to seek a definitive rate of discount on crude oil similar to what Russia has provided so far, sources said.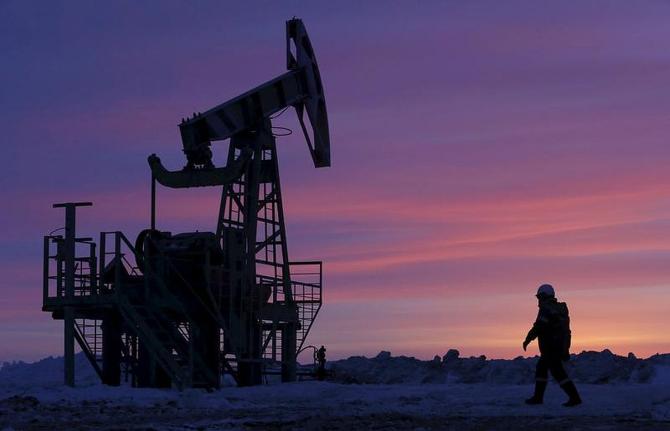 Multiple officials and industry executives said Iraq, which is India's biggest oil supplier, wants to discuss the level of discounts expected by Indian refiners.
India's focus on snapping up ever-increasing volumes of Russian crude oil has led to a corresponding decline in imports from the Middle East.
Flows from Iraq, Saudi Arabia, and the UAE have suffered as a result.
Meanwhile, the price of Russian Urals grade crude is trading close to the $60 limit, beyond which sanctions take hold.
Since April, the majority of Russian oil sold to India has been on the Dubai benchmark, with an average discount level of $8-10 per barrel.
Indian oil-marketing companies are keen to avoid purchasing beyond that limit, an IOCL official said.
Sellers ready for discounts
Last year, Baghdad undercut Russia in June by supplying a range of crudes that, on average, cost $9 a barrel less than Russian oil.
The extremely price-sensitive market, therefore, shifted heavily back in favour of Iraq.
The trend continued till the G7 nations imposed a $60 per barrel price cap on Russian crude on December 5, 2022.
This was implemented concurrently with a separate ban on Russian seaborne crude shipments by EU nations.
Pushed into a corner, Moscow had offered more competitive prices to retain a steady flow of crude to new buyers like India and China in a bid to make up for the lost volumes that were earlier going to Europe.
That trend has continued since.
Industry insiders said Moscow won't change terms by a wide margin at a time when it is pressed for cash.
But the level of discounts has continuously shrunk in 2023 as China has snapped up larger volumes of Russian crude.
In July, oil imports from Russia stood at 1.92 million barrels per day (bpd), down from a record high of 2.12 million bpd in June.
It remained the single-largest supplier of crude oil for the 10th straight month as of February, estimates made by London-based commodity data analytics provider Vortexa, which tracks ship movements to estimate imports, show.
But officials say India remains confident that Russia will continue to compete with other major producers in offering discounts, which remained at an average of $4 per barrel in July.
Need to expand crude basket
Even without the price argument, officials feel a stable supply of crude oil should be established from outside the West Asian region.
"While oil imports from Iraq have remained a mainstay of our purchases, given global complications and Iraq's volatile internal situation, India needs to create alternative mechanisms," another official said.
The series of Basrah crude export grades originating in Iraq are attractive for upgraded Indian refineries.
They are also of great value for production of items, such as diesel.
As part of a long planned overhaul of its crude grades, Iraq has over the past year increased the availability of Basrah Medium and Basrah Heavy — relatively cheaper than Basrah Light — that are suited for India's upgraded plants.
Meanwhile, crude imports from the UAE touched a record high of $16.8 billion in 2022-23 (FY23), up from $12.3 billion in the previous year.
But this made the Emirates only the fourth-largest source of crude for India in FY23, knocked down one spot from FY22 due to the emergence of Russian Urals grade crude in the Indian market.
Last month, the Reserve Bank of India and the Central Bank of the United Arab Emirates signed a pact to settle trade in local currency.
This enables the use of the rupee and the UAE's dirham for cross-border transactions.
Source: Read Full Article