Radhakishan Damani is the only billionaire to see his wealth grow by around 20% during the lockdown.
Sachin P Mampatta and Viveat Susan Pinto on the rise and rise of DMart's reclusive billionaire.
A little-known story about Radhakishan S Damani, ace investor, retail magnate and India's second richest man (according to Forbes), is of his transition from early entrepreneurship to the stock market.
Educated in Mumbai, where his father worked on Dalal Street, he dropped out of college after studying commerce for a year.
A ball bearings business then engaged his attention; he didn't want to be involved in the stock market at the time.
An uncle, whom he looked up to, is said to have convinced him to make the transition after his father's death.
He asked Damani to name the most successful person in the ball bearings business.
Then he asked him how much that person might be worth.
And then asked how it compared with the biggest names on Dalal Street.
Damani got the message: If he truly wanted to create wealth, he needed to get out of the small pond, even if he was its biggest fish.
In the financial year 2016-2017, around the time of its initial public offer (IPO), Damani's Avenue Supermarts, which owns the hypermarket chain DMart, had a revenue of Rs 11,926 crore.
During the same period, the Indian bearings market was estimated at Rs 9,500 crore, according to rating agency Icra.
In his mid-sixties, Damani today has a net worth of over $15 billion, or over Rs 1 trillion.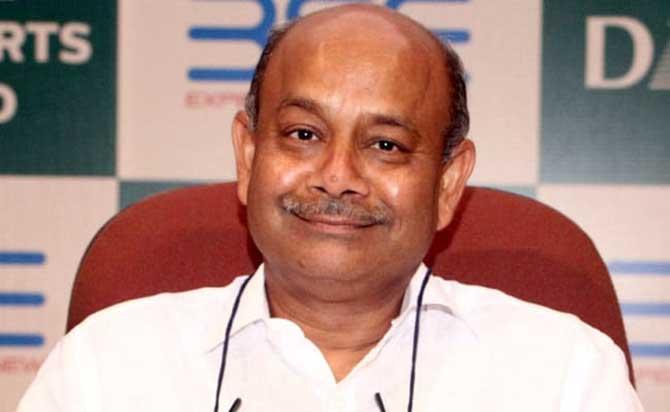 The journey began with him starting to trade in the stock market and learning how to spot good business opportunities.
One of his big successes was HDFC Bank.
The bet was based on a simple premise: The private sector in banking was going to eat the public sector for lunch.
He is said to have held a large position even before the bank hit a market capitalisation of Rs 1,000 crore.
The company is now worth over Rs 5 trillion even after COVID-19 wreaked havoc on the stock market.
Many investors have a team of analysts tracking various sectors.
Damani is said to largely rely on his own acumen.
He was a legend in the years that he was active in the stock market.
People saw him as a rare combination of a quick and nimble trader who could also make long-term investments.
There are many theories about why he decided to shift his focus away from the stock market.
Some say he realised that his success as a speculator was "not a scalable model".
He may have come out ahead, but his next generation might not be so lucky.
So he decided that he needed a better way to create wealth and leave a legacy.
"His information network gave him a fair idea of what exactly was happening in the market and who was doing what. Online trading and HFT (high frequency trading), I think, killed the ground-level information flows," says Deena Mehta, former president of the Bombay Stock Exchange.
"This could have prompted him to diversify," adds Mehta, now group managing director at the Asit C Mehta group of companies.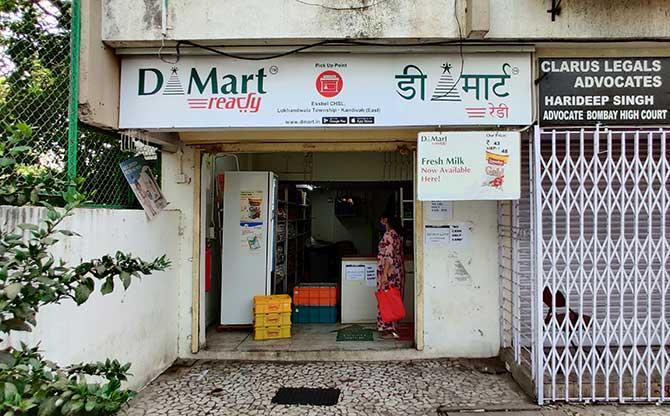 Multiple conversations reveal another possible reason.
He was due to start an insurance venture with a foreign firm which he helped bring to India.
However, there was regulatory discomfort over him as partner.
Some of it may be due to his now legendary battle with Harshad Mehta, whose bullish bets with money sourced from the banking system resulted in a multiple-agency probe and a Parliamentary committee investigation into wrongdoing in the stock market.
Damani's approach, in contrast, was bearish, though this wasn't the case to begin with.
In the 1990s, as India began opening its economy, he was also betting on the rise of companies like Associated Cement Companies — just like Harshad Mehta.
He exited ACC with a tidy profit when the price reached Rs 3,000 per share, says a person known to him.
It then more than tripled to touch around Rs 10,000 even as Damani began and continued to short what he saw as an overpriced stock.
Losses mounted for Damani as ACC and other stocks continued to climb.
But eventually they cracked and Damani came out on top.
This success might, however, have come at a price.
Some suggest that one possible reason the joint venture failed to take off was because of the reluctance of those in power to let a person seen as a speculator enter a business as sensitive as insurance.
To be sure, there does seem evidence of some scrutiny from the Securities and Exchange Board of India around the time Damani made his transition to entrepreneurship through retail.
'Sebi's investigations have brought out the indulgence of this group in concerted selling of shares at the stock exchanges leading to fall in the share prices and consequently the index and interfering with fair and smooth functioning of the market,' stated a December 2002 Parliamentary report of the Joint Committee on Stock Market Scam and Matters Relating Thereto, which looked into the Ketan Parekh scam.
'Enquiry proceedings have reportedly been initiated by Sebi against Shri R S Damani and the associated entities of the group ie Damani Shares & Stock Brokers Pvt Ltd, Maheshwari Equity Brokers Pvt Ltd and Avenue Shares and Stock Brokers Pvt Ltd,' the Parliamentary report added.
While there is some evidence of real estate investments too, Damani is said to have been especially enamoured of the retail business after reading about Walmart.
Once he decided to focus on retail, he jumped into it with gusto, but tried to follow certain principles.
He made sure that vendors were paid in a week or so, compared to the three months that was the norm.
He also took responsibility of consignments once accepted.
Vendors did not have to deal with goods being rejected after delivery.
This seems consistent with what others have said about his need to be "more than fair" as a means of motivating people.
His decision to own rather than rent for DMart has helped him keep rentals under control and tied in with the desire to create something of enduring value rather than a short-term play.
He wanted the DMart stores to be permanent neighbourhood landmarks, says a close associate.
He is said to love playing the merchant, sometimes going with his team to China to personally choose what he thought his customers at DMart would like to buy.
Unlike other rich businessmen, he didn't necessarily delegate everything, often working as hard as, or harder than, many juniors in his team.
On one occasion he even shared a room with his purchasing manager and some from his team at a budget hotel in China — after the IPO had publicly declared him a billionaire.
The idea: To inculcate the importance of cost saving among his workers.
Now known as the country's most efficient and profitable retailer, DMart has taken a few hard knocks during the ongoing lockdown.
Half its stores have shut and customer visits have plunged sharply.
Home deliveries and 24/7 initiatives are only partially offsetting sales, as the company admitted in a recent business update to the stock exchanges.
Yet, Damani is the only billionaire to see his wealth reportedly grow by around 20 per cent amid the disruption.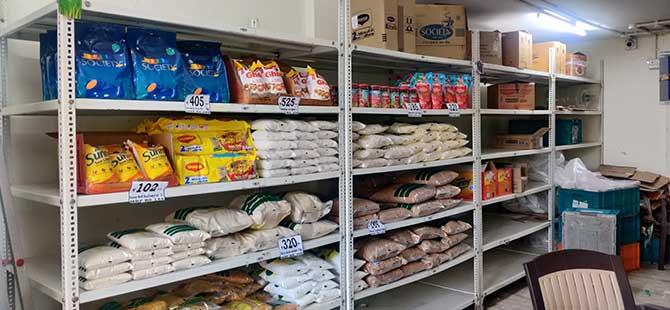 Damani's retail journey began in the late 1990s when he picked up an Apna Bazaar franchise, a cooperative department store, in Navi Mumbai.
Retail industry sources say that in many respects the DMart model is a sophisticated version of Apna Bazaar, with value retail at its core.
Typically, Apna Bazaar would offer food, general merchandise, apparel and footwear at a reasonable price under one roof.
DMart, which opened its first store in 2002 in Mumbai's Powai and now has a presence in 214 locations in states like Maharashtra, Gujarat and Andhra Pradesh, has retained that flavour, providing everything that a middle-income home would need.
For this, DMart's backend team negotiates hard with manufacturers for discounts and ensures that only the fastest-selling items are on the shelves.
It also meticulously utilises space within stores and ensures that checkouts are quick at cash counters.
As a result, DMart's sales per square foot have been among the highest in the industry.
"It is a very tight ship that they run," says an executive from a prominent biscuit company.
"For instance, I get paid the day I supply my stock to the DMart stores.
This gives us suppliers the confidence to continue doing business with them, even if they push us to offer sharp discounts.
Sales volumes matter at the end of the day."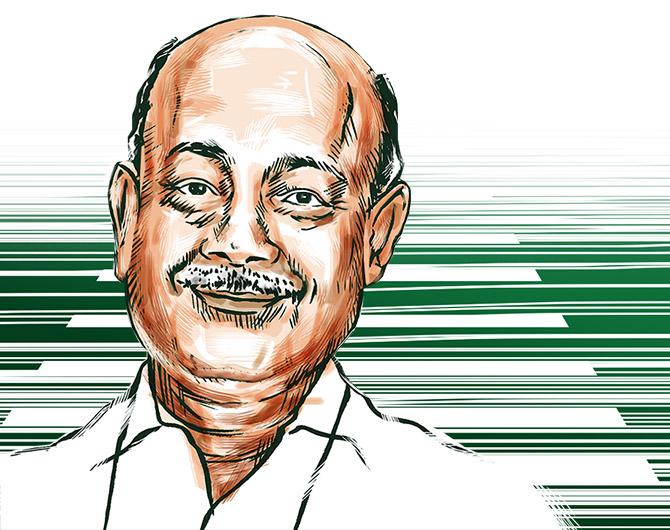 Multiple retailers and manufacturers say Damani has been responsible for putting this well-oiled system in place, which focuses on select stock-keeping units, quick inventory turns and equally quick payment to suppliers and vendors.
"This is the DNA Damani introduced — taking forward what he started at Apna Bazaar, where he would keep a close watch on the inventory that would keep moving on shop shelves," says a retail industry leader.
While there are stories of him growing up in a single room, his residences have since changed drastically.
An apartment in Mumbai's upscale Altamount Road, which was listed as his address on his IPO filings, has a view from the 30th floor.
Famously reclusive, Damani did not respond to an interview request for this article.
Damani doesn't like to wear his wealth on his sleeve or carry its weight on his shoulders.
"He's working very hard (to remain the same person)," says someone who has known him for around three decades.
He remembers the early days when Damani and his friends, including big bull Rakesh Jhunjhunwala, would wander around dropping in on various people in the business after market hours, picking up useful information.
A multi-billionaire who is often described as India's Warren Buffett, Jhunjhunwala considers Damani his investment guru.
Many of Damani's best investments are said to have been the outcome of great insight rather than the minutiae found in financial statements.
He likes businesses that he feels will always be in demand: Cement (his family owns a significant stake in India Cements); personal care (he has a stake in Gillette India); food (Nestle; India); cigarettes (VST Industries).
Those who know him agree that his success as a retailer has its roots in the way he built his success as an investor.
Stock market veteran and dealmaker Vallabh Bhanshali of Enam Holdings remembers how Damani would stand at the corner of Dalal Street, talking to everyone.
It didn't matter if the person was a large player or someone who owned just a hundred shares.
He would talk to them in exactly the same manner, openly and honestly.
"He would never try to mislead anybody," Bhanshali says.
Many contacted for this article preferred not to talk about him at all, including some senior fund managers.
Many others who spoke, but requested not to be named, emphasised his humility and generosity.
There are reports of him having distributed hundreds of crores worth of equity among friends and family.
Hypothetically, how would such a person react to someone who looks to take advantage of such generosity?
A person who has watched him at close quarters says something that brings to mind a quote from The Talented Mr Ripley: "It's like the sun shines on you, and it's glorious.
And then he forgets you and it's very, very cold."
"He won't deal with you a second time."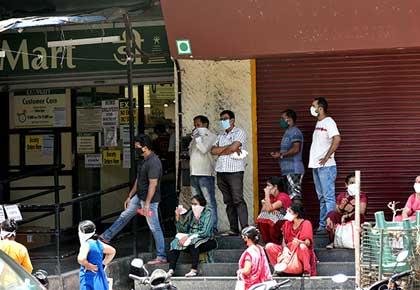 Source: Read Full Article