video
Southwest pilots union president says airline 'failed to listen' to warnings ahead of meltdown
Southwest Airlines Pilot Association President Captain Casey Murray on Thursday testified to the Senate Commerce, Science, and Transportation Committee and pointed to leadership failures that led to an operational meltdown in December 2022.
More than 200 Delta Air Lines flights were canceled Thursday morning as a winter storm impacted regions across the U.S. 
Flight tracker FlightAware showed 202 cancelations on the airline and 142 delays. 
In Minnesota, Minneapolis−Saint Paul International Airport had 132 cancelations and 10 delays. 
The airport warned on Twitter that it is working to maintain runway conditions during the storm, with travel impacts expected to continue throughout the day.
WINTER STORM GROUNDS NEARLY 1,000 FLIGHTS, KNOCKS OUT POWER FOR THOUSANDS
Travelers check American Airlines flight information screens for their flight status at O'Hare International Airport in Chicago, Wednesday, Feb. 22, 2023.  (AP photo/Nam Y. Huh / AP Images)

Delta said in its own update that heavy snowfall there and at airports throughout the upper Midwest were driving cancelations into Thursday. 

On Wednesday, snow drove the airline to cancel around 530 of 4,400 scheduled flights.

"Conditions at Delta's Detroit Metropolitan Airport hub are also driving cancelations. Delta meteorologists are keeping a watchful eye on dangerous icing conditions as updated forecasting models continue to define potential impact," it said. 

Delta issued an initial travel waiver through Feb. 24 for customers who may be affected by flights in and out of various locations in Minnesota.
A passenger views information boards at Minneapolis-Saint Paul International Airport showing canceled flights ahead of an impending snow storm forecasted to hit the Twin Cities later in the day Wednesday, Feb. 22, 2023, in St. Paul, Minnesota. (Anthony Souffle/Star Tribune via AP / AP Images)

GET FOX BUSINESS ON THE GO BY CLICKING HERE

In total, there have been 774 cancelations on Thursday within, into or out of the country. 

As of Wednesday night, there were nearly 1,800 U.S. flight cancelations, with more than 6,000 delays.

The winter storm has closed schools, offices and the Minnesota Legislature. 

The National Weather Service said that more than 18 inches of snow could pile up in Minnesota and Wisconsin.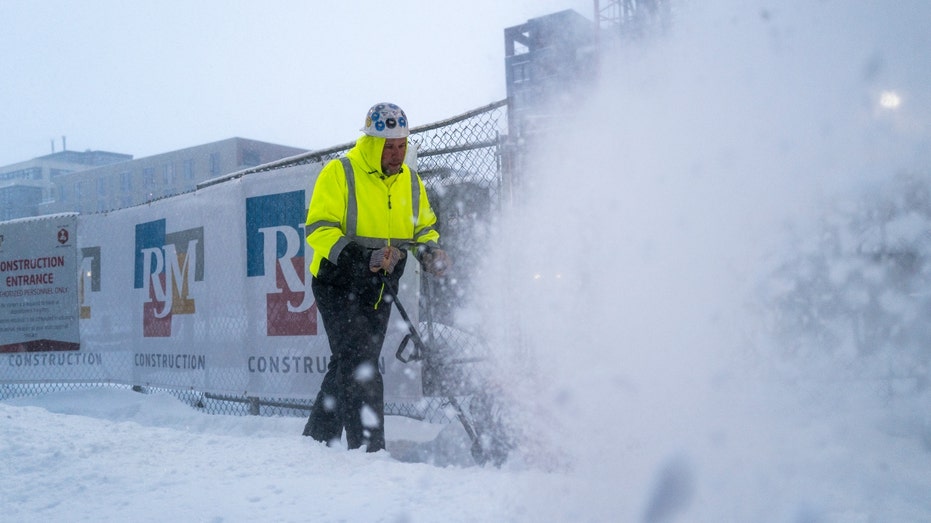 A worker with RJM Construction clears snow from a work site on Feb. 23, 2023, in Minneapolis. (Stephen Maturen/Getty Images / Getty Images)

On the West Coast, Portland, Oregon, saw cars spin out due to the snow during rush hour. There were more than 50 cancelations reported at Portland International Airport on Thursday.

CLICK HERE TO READ MORE ON FOX BUSINESS

Nearby, Southern California was under a blizzard warning through Saturday – the first time that's happened since 1989.

The storm is set to impact the East Coast later in the week.

The Associated Press contributed to this report.

Source: Read Full Article