New York (CNN Business)Wall Street returned from Memorial Day weekend in a euphoric mood as investors celebrated the reopening of the American economy from the coronavirus pandemic.
Optimism about a potential resurgence of consumer spending and hopes for a vaccine carried the Dow above the 25,000 level Tuesday for the first time in 11 weeks. The index has spiked nearly 7,000 points, or 37%, from its March 23 low.
The rally comes after the holiday weekend showed that many Americans have regained enough confidence about the health crisis to venture out of their homes. That could give the consumer-led US economy a much-needed jolt of life following an epic collapse.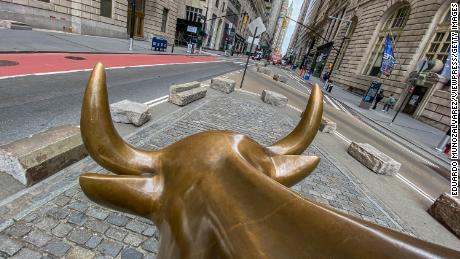 Travel stocks including Carnival (CCL), Royal Caribbean (RCL), Delta Air Lines (DAL), Expedia (EXPE) and Wynn (WYNN) all spiked by double-digit percentages on Tuesday. Hotel giants Hilton (HLT) and Marriott (MAR) also rose sharply.
But even some bullish market analysts are warning investors that scenes of packed beaches, bars, boardwalks and pool parties over the holiday weekend are not a reason to celebrate.
"There is evidence that Americans risk a second wave of infection by turning too social after over two months of developing cabin fever during their lockdown-imposed isolation," Ed Yardeni, president of investment advisory Yardeni Research, wrote in a note to clients on Tuesday.
Yardeni, a veteran market strategist, said he is turning more cautious in part because of news reports suggesting "too many people may be throwing caution to the wind" over the weekend.
Images showed beaches in Florida, Maryland, Georgia and Virginia were packed for Memorial Day weekend. Some people didn't wear masks and others failed to social distance. Social media lit up with photos of a jam-packed pool party in Missouri.
"Investors may need to be cautious if the general public isn't cautious enough about the virus, which remains … highly infectious," Yardeni wrote.
Morgan Stanley raises infection projection
Of course, it's hard to say how widespread social-distancing lapses were over the weekend, or what the health consequences will be.
Some suggested that reports of packed crowds may be exaggerated.
"Photos can be funny things," strategists at Raymond James wrote in a report Tuesday. "One angle can make it seem like a boardwalk by the ocean is packed with people ignoring social distancing norms; while another angle shows you that some families are walking together but otherwise people are staying six feet apart."
Still, the stakes couldn't be much greater, from both a public health and economic perspective.
Nearly 100,000 Americans have died from coronavirus and more than 1.6 million have been infected.
Morgan Stanley raised its prediction for total infections in the United States to 2.1 million, compared with 2 million last week. The bank cited "persistent expansion" in testing as well as a "prolonged peak" in the United States compared with other countries where outbreaks were "contained with more strict lockdowns."
"The ongoing reopening may have contributed to the prolonged peak in many states," Matthew Harrison, biotech analyst at Morgan Stanley, wrote in a note to clients Tuesday.
Euphoria on Wall Street
Yet governors and the White House are also under pressure to revive the economy. More than 38 million Americans have filed for first-time unemployment benefits. Economists have estimated the US gross domestic product likely fell by an annualized rate of 40% during the second quarter.
"May's data suggested the worst of the contraction may be behind us, but we see a bumpy restart in coming months," BlackRock strategists wrote on Tuesday.
Investors are understandably excited about signs of a potential bottom in the economy — and that excitement has been amplified by unprecedented stimulus from the Federal Reserve and Congress.
The problem is that US stocks may now be priced for perfection. Market valuations have swelled to levels unseen since the early 2000s.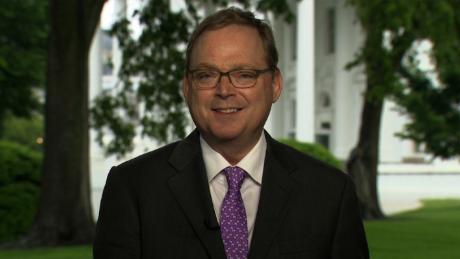 Citigroup's Panic/Euphoria Index has flipped into euphoric territory, which has historically been a contrarian indicator suggesting weaker performance ahead.
"We worry that investors are almost setting themselves up for a correction since there are too many unpredictable factors in play and thus the downside potential is not being priced correctly," Tobias Levkovich, chief US equity strategist at Citigroup, wrote in a note to clients Friday.
The best-case scenario, according to Raymond James, is that the United States is able to "turn the corner" in the pandemic by July 4. The firm raised the likelihood of this scenario from 40% to 65%.
Yet Raymond James also sees a 35% chance of a scenario where the pandemic lingers beyond Labor Day and more than 100 million people are ultimately infected.
"A second wave this fall, or earlier, is increasingly likely," the firm wrote.
Is the worst over for stocks?
Meanwhile, investors are hoping a medical breakthrough will be reached soon.
Tuesday's rally was driven in part by news that biotech company Novavax (NVAX) plans to begin human trials for a potential coronavirus vaccine in Australia. Novavax is the 10th company worldwide to launch human trials for a possible vaccine.
Dr. Anthony Fauci, the nation's top infectious disease expert, has said it is "conceivable" there could be a vaccine ready to deploy as early as December or January.
But that could leave the euphoric stock market vulnerable to shocks before then.
Citi's Levkovich even warned that bad news about the pandemic could drag US stocks back to their March 23 lows.
"While we think science will prevail and vaccines should be available next year," Levkovich wrote, "the possibility of a start-stop, start-stop economy (not our base case) due to mini-outbreaks cannot be ruled out and yet we believe there is very little priced in for that low probability outcome."
Source: Read Full Article