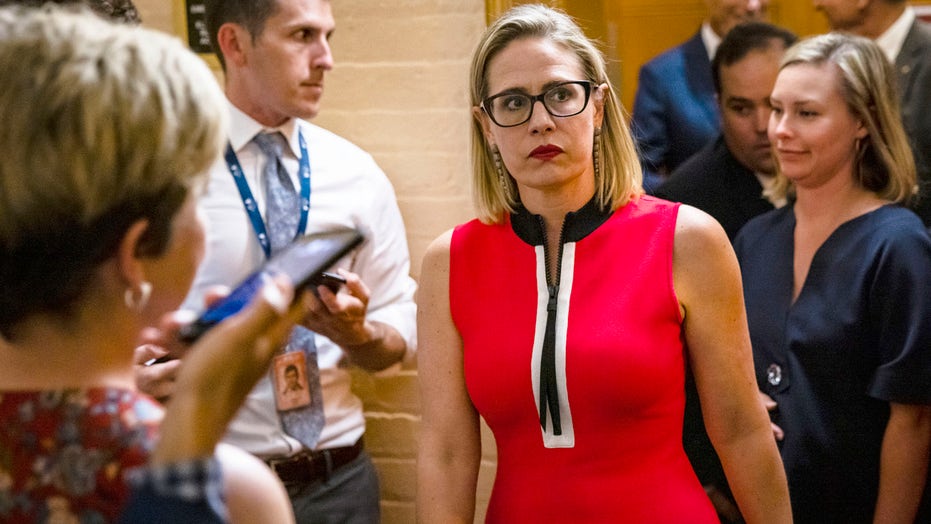 Media top headlines October 12
In media news today, ABC News says Krysten Sinema has 'taken a hard turn to the right,' Ben & Jerry's co-founders are stumped on why they refuse to sell ice cream in Israel but do business in red states, and Samantha Bee admits she didn't want to attack Andrew Cuomo last year
The Department of Justice announced on Friday they would not pursue federal civil rights violation charges against the Wisconsin police officer who shot Jacob Blake last summer.
When the shooting occurred, many mainstream reporters rushed to judgement and described the incident as another police shooting an unarmed black man. The news resulted in days of unrest with protests and riots occurring in Kenosha, Wisconsin.
During the 2020 presidential campaign then-candidate Biden promised to launch an investigation into the shooting. Vice President Kamala Harris, who was a senator at the time, called for the officers to be "held accountable" for the shooting.
MSNBC ignored details regarding the shooting in January in favor of denouncing a "bad system." Contributor Brittany Packnett Cunningham rebuffed efforts to discuss details about the case claiming instead that "Blackness is treated as a weapon unto itself worthy of a death sentence, as presumptions of innocence are applied to blue and not Black. And justice — let alone accountability — rarely materializes."
In January, the Kenosha County District Attorney announced that the city would not be pressing charges against the officers based on evidence gathered outside the publicized cellphone footage of the shooting.
Source: Read Full Article