video
Enes Kanter Freedom on his human rights activism: 'This is bigger than basketball'
Former NBA player Enes Kanter Freedom joined 'Mornings with Maria' to discuss the NBA and its strategic partnership with fintech company Ant Group in China.
Former NBA player Enes Kanter Freedom issued a major announcement during his appearance on "Mornings with Maria," Thursday, declaring that he is officially considering running for public office. 
Freedom said that "when the time is right," he would like to become a member of Congress.
"I will [run for office] actually, when that when the time is right. And shout out to, you know, whoever is out there listening. Yeah, of course. I would love to," Freedom told host Maria Bartiromo.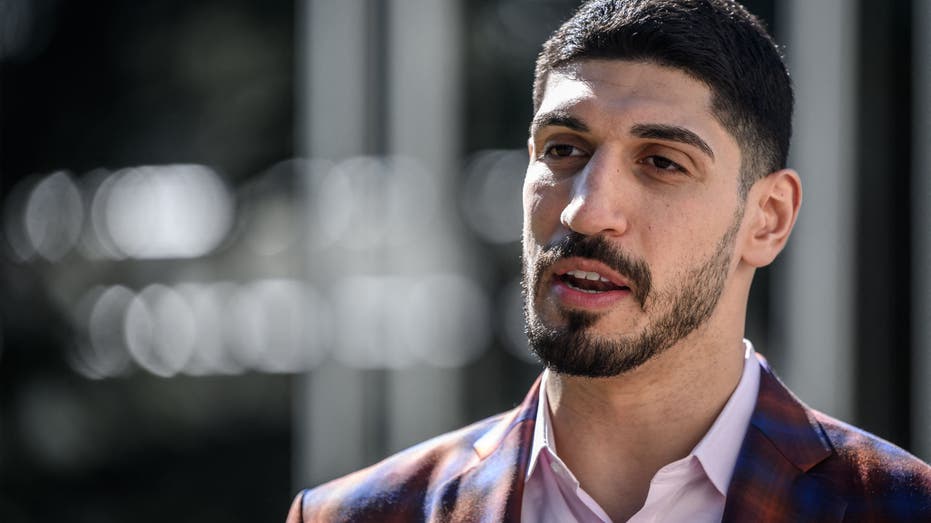 Enes Kanter Freedom said he is considering a run for office on "Mornings with Maria." ( (Photo by Fabrice COFFRINI / AFP) (Photo by FABRICE COFFRINI/AFP via Getty Images) / Getty Images)

When Bartiromo asked Freedom whether he has started raising money for his potential campaign, he answered: "Not yet." 

ENES KANTER FREEDOM CALLS OUT NBA FOR COZYING UP TO CCP AMID HUMAN RIGHTS ABUSES: 'SHAME ON YOU'

"I haven't started yet. But I started out conversations with some of my friends and members of Congress," he said.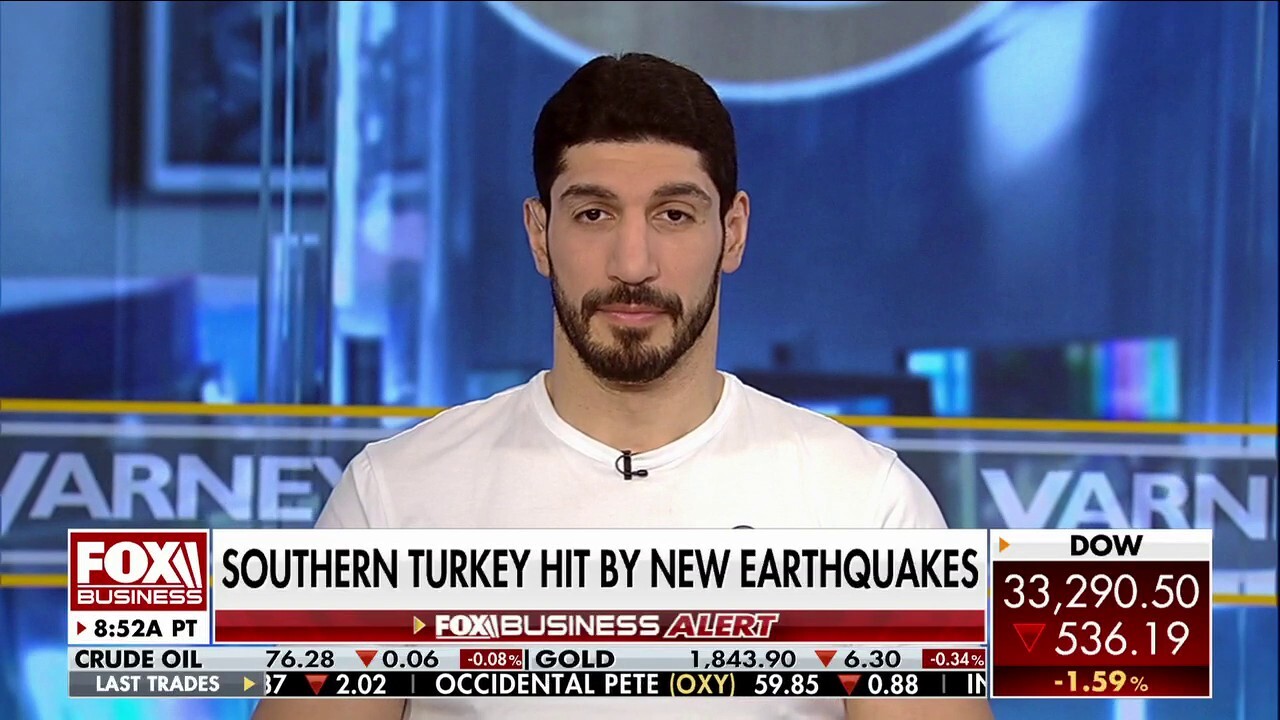 video
NBA putting money over morals with Chinese fintech company partnership: Enes Kanter Freedom
Former NBA player Enes Kanter Freedom slams the NBA over its latest strategic partnership with Chinese-based Ant Group and responds to another earthquake rattling Turkey on 'Varney & Co.'

Freedom was born in Turkey but was later exiled over his support for Fethullah Gulen, a Turkish religious cleric living in exile in the Pocono Mountains of Pennsylvania.

ENES KANTER FREEDOM ISSUES DARING DECLARATION TO TURKEY OVER $500K BOUNTY: IT MIGHT COST ME 'EVERYTHING' 

He had his passport revoked by the Turkish embassy in 2017 during a layover in Romania. In 2021, he became a U.S. citizen and officially changed his name to Enes Kanter Freedom in celebration of his American citizenship.

In apparent retaliation, the Turkish government issued a $500,000 bounty for the former NBA players' capture this year.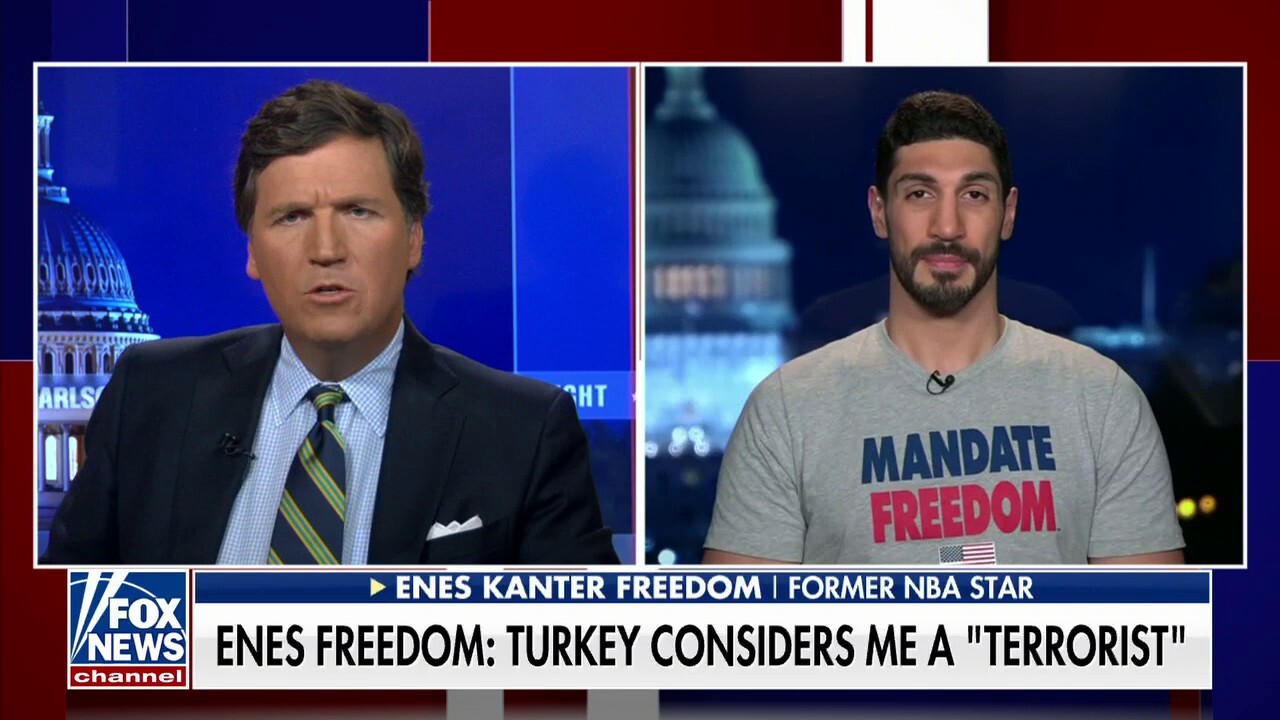 video
Enes Kanter Freedom: We must prioritize human rights in the Middle East
Former NBA player Enes Kanter Freedom discusses his role in the ongoing struggle for human rights in Turkey on 'Tucker Carlson Tonight.'

Since entering the public eye, Freedom has remained outspoken about various geopolitical issues, specifically China's human rights abuses as well as Tibet, Hong Kong and Taiwan's fight for freedom. 

NBA ENTERS STRATEGIC PARTNERSHIP WITH FINTECH COMPANY ANT GROUP IN CHINA

He has been persistently forthright on his opposition for China, railing against the government over the treatment of Uyghur Muslims.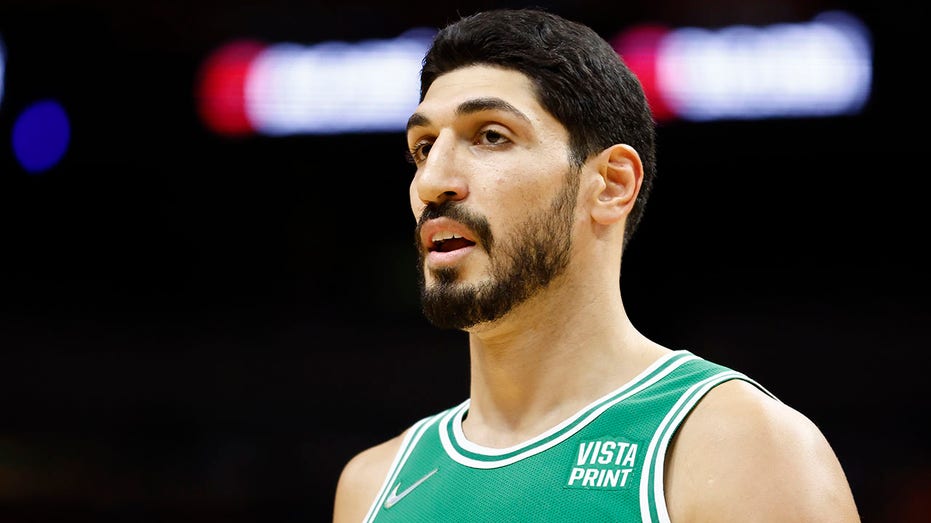 Freedom was a former center for the Boston Celtics.  (Michael Reaves/Getty Images / Getty Images)

Former CIA officer Mike Baker joined "Mornings with Maria," Thursday, asking Freedom whether he has had any regrets for shifting his focus away from his basketball career.

Freedom confidently said, "A lot of people actually ask me this question, 'you've lost millions of dollars, you lost your career' and stuff. But people need to understand this is bigger than myself. This is bigger than me."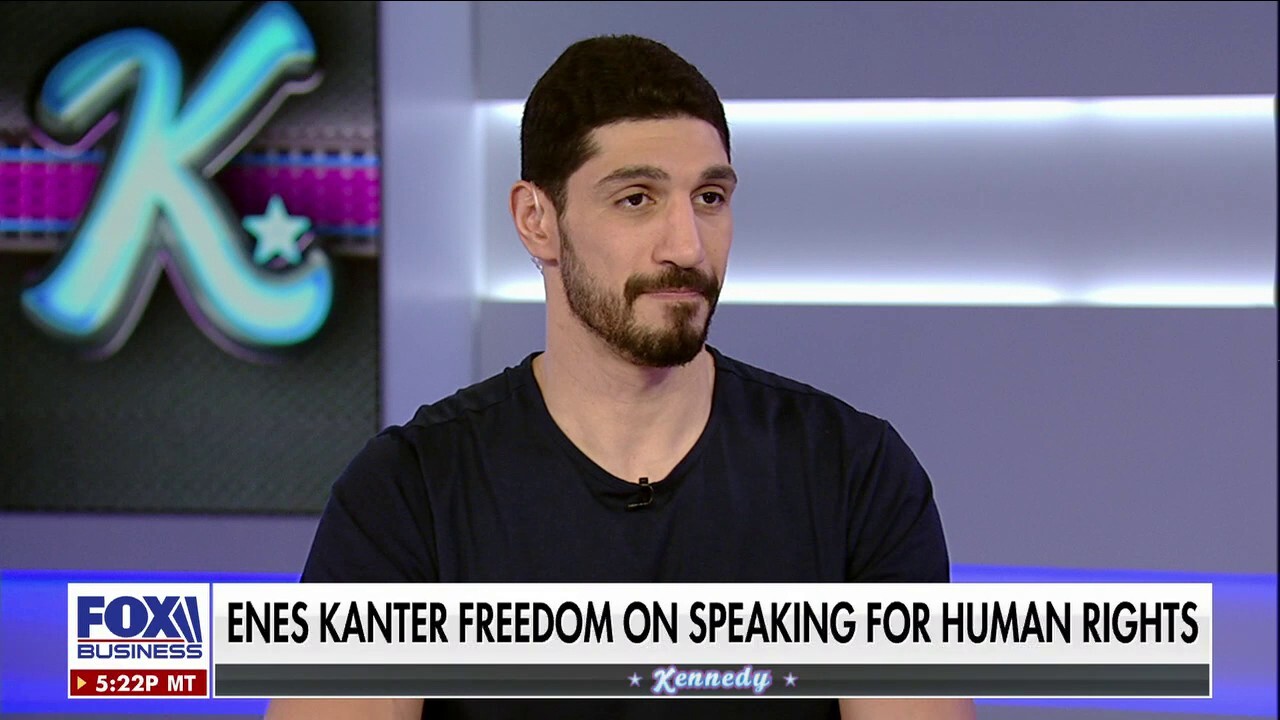 video
Nike is the most hypocritical company in the world: Enes Kanter Freedom
Former NBA player Enes Kanter Freedom calls out Lebron James for his comments on China and his deal with Nike and explains why he is fighting for human rights on 'Kennedy.'

"Whenever I sit down and have a conversation with those Tibetans, Hong Kongers, Taiwanese people – we call them Mongolians and Falun Gong – and whenever I hear what they're going through, I was like, you know what? This is just bigger than basketball and I cannot just stay silent," he concluded.

GET FOX BUSINESS ON THE GO BY CLICKING HERE 

FOX Business' Ryan Gaydos contributed to this report.

Source: Read Full Article